Brampton Plumbing Service by POM Group
Trusted Plumbers in Brampton
At company POM Plumbing Group, we understand the importance of having reliable plumbing services. That's why we're committed to providing top-quality plumbing services that meet the needs of our clients. Our team of professional plumbers is highly trained and experienced in all aspects of plumbing, ensuring that we can handle any plumbing issue, big or small.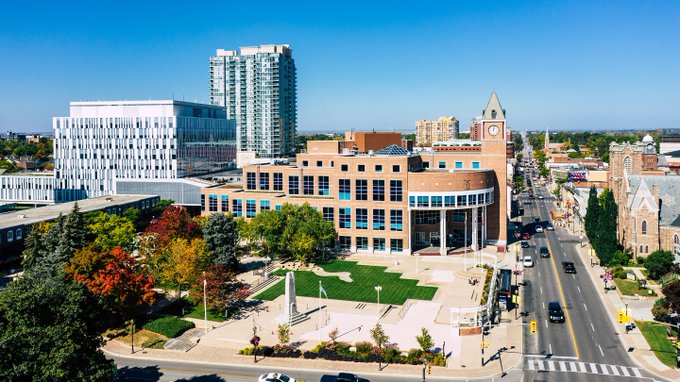 Why Choose Us as Plumbing Contractors in Brampton?
Our Comprehensive Plumbing Services
At Comprehensive Plumbing Services Brampton, we offer a wide range of plumbing services to our clients. Some of our most popular services include:
Pipe Repair and Replacement. Our experienced plumbers can repair or replace damaged pipes, preventing further damage to your plumbing system.
Drain Cleaning. Clogged drains can cause a variety of issues, from slow-draining sinks to overflowing toilets. Professional plumbers have specialized equipment to clear out even the most stubborn clogs and get your drains flowing smoothly again.
Leak Detection and Repair. Even a small leak can cause significant damage to your home if left untreated. Professional plumbers can identify the source of the leak and provide efficient and effective repair services to prevent further damage.
Plumbing repair and maintenance. Our team of experts has years of experience in plumbing repair and maintenance. We can quickly diagnose and repair any plumbing issues you may have, and provide ongoing maintenance to ensure your plumbing system runs smoothly.
At company POM Plumbing Group, we're committed to providing top-quality plumbing services to our clients. Whether you need emergency plumbing services or routine maintenance, we're here to help.
FAQ about Plumbing in Brampton
The hourly rate for a plumber in Brampton and the average charge for a plumber in Ontario can vary depending on several factors such as the type of job, the plumber's experience, and the location.
To hire a local plumber in Brampton, you can follow these steps:
Research: look for local plumbing companies in your area and read their reviews and ratings to get an idea of their reputation.

Ask for referrals: ask friends, family, and neighbors for referrals to trusted plumbers they have used in the past.

Check credentials: make sure the plumber is licensed and insured to ensure they are qualified to do the job.

Get multiple quotes: contact several plumbing companies to get quotes for your job and compare prices and services offered.

Ask questions: before hiring a plumber, ask them questions about their experience, pricing, and availability to ensure they are a good fit for your needs.
By following these steps, you can hire a reliable and trustworthy local plumber in Brampton to take care of your plumbing needs.
Testimonials about POM Plumbing Group
We got drain clogged in the kitchen sink. I found POM Group on google and call them. They said plumber will come within an hour. When he arrived and checked our kitchen sink drain he said that it all rusted out and needs to be replaced. After plumber cleared drain he replaced all necessary parts of drain. Everything was done professional and clean.
I would like to say thank you to POM Group for responding so quick to our problem.

We are pleased to place the first review for the POM Group! We were doing a big project in our house involving basement waterproofing, installation of sump pump and also installation of back water valve on our main line as our neighbors were suffered from sewer back up several years ago and wanted to make sure that our house is protected from all of these disasters. We were asking multiple companies to come to our house and investigate what would be the best solutions for our particular case. When POM Group representative arrived the filling that finally right person is here appeared from very first moment

POM was prompt, courteous and thorough. We would recommend to anyone. We had a backwater valve installed. I called Sunday, got a quote Monday, has the work done the following Monday (including issuing of building permit).

As a homeowner, one of the worst plumbing problems you can face is a blocked main sewer line. Not only can it cause a huge
Read More »
As a homeowner, you may not think much about the water pressure in your home's plumbing system. However, high water pressure can have a significant
Read More »
If you're experiencing short cycling with your water pump, it's important to identify the underlying issue as soon as possible. This guide will help you
Read More »