Milton Plumbing Service by POM Group
Professional Plumbers in Milton
As a homeowner, you may encounter plumbing issues that require immediate attention from a professional. Whether you are dealing with a leaky faucet, a clogged drain, or a burst pipe, it is crucial to find a reliable plumber who can provide quality services at an affordable price. 
If you are in need of plumbing repair services in Milton, look no further than POM Plumbing Group. Our team of highly skilled and experienced plumbers is dedicated to providing top-quality services to both residential and commercial customers in Milton and the surrounding areas.
Why Choose Us as Plumbing Contractors in Milton?
Plumbing Services in Milton
Plumbing is an essential part of any home or business, and when it malfunctions, it can cause a lot of inconvenience and damage. Regular maintenance of your plumbing system can prevent these issues and ensure that your plumbing system functions optimally. 
Plumbing services are offered by professional plumbers to address issues related to the installation, repair, and maintenance of plumbing systems in Milton. These services include:
Leak Detection and Repair. Leaks can cause significant damage to your property if not addressed promptly. Plumbing companies offer leak detection and repair services to identify and fix leaks before they cause significant damage.
Clogged Drain and Sewer Line Cleaning. Clogged drains and sewer lines can cause significant inconvenience and damage. Plumbing companies offer cleaning services that use specialized tools to remove the blockages and restore proper flow.
Water Heater Installation and Repair. Water heaters are essential for any home or business, and they need to be installed and maintained properly to function optimally. Plumbing companies offer installation and repair services for water heaters to ensure they function efficiently.
Pipe Repair and Replacement. Damaged pipes can cause significant damage to your property and need to be addressed promptly. Plumbing companies offer pipe repair and replacement services to address issues related to damaged pipes.
Septic Tank Services. Septic tanks are essential for homes not connected to a municipal sewer system. Plumbing companies offer septic tank services to ensure your septic system functions correctly and avoid.
Customer satisfaction is our top priority, and we go above and beyond to ensure that our customers are happy with the results. Our team will work with you to determine the best course of action for your plumbing issue and keep you informed throughout the repair process.
Don't let plumbing issues disrupt your daily routine. Contact company POM Plumbing Group today for all your plumbing repair needs in Milton. We are confident that we can provide you with the best possible plumbing repair services.
FAQ about Plumbing in Milton
Testimonials about POM Plumbing Group
I recently used these plumbers in Milton, and I couldn't be happier with their service. Definitely keeping their number handy for future plumbing emergencies!"

Called them for plumbing, and they didn't disappoint! Fixed the issue promptly, and the plumber was super friendly. A top-notch service that I'll remember when plumbing problems arise again!

I had a fantastic experience with this plumbing company. The plumber they sent was skilled and fixed a clogged drain in my kitchen. Their plumbing services are excellent, and the pricing is fair.

A big thank you to these plumbers in Milton for their exceptional service. The plumber they sent was prompt and fixed a leak in my basement. I was impressed by their professionalism and attention to detail.

Excellent experience with this plumbing company! Their plumber was a pro at fixing the mess I had in my bathroom. Impressed by the quality of their services. Already saved their number for future plumbing needs!!!

I recently had these plumbers work on a few plumbing issues at my home, and they did a fantastic job. The plumber was courteous and resolved the problems efficiently. Their plumbing services in Milton are trustworthy, and I'm happy to have found a reliable plumbing company.

Basement waterproofing is a crucial investment in maintaining the structural integrity of your home. Ensuring its longevity is equally important. Let's delve into the factors
Read More »
Chemical drain cleaners have become a popular choice for homeowners dealing with clogged drains. These powerful agents offer a quick and seemingly easy solution to
Read More »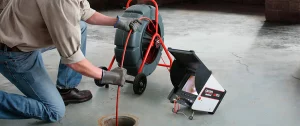 Sewer line issues are often out of sight, out of mind until they become major problems. Homeowners and property managers are increasingly turning to innovative
Read More »