Clogged Drain Cleaning Services in Toronto
Quality Drain Cleaning from POM Plumbing Group
Our seasoned team provides preventative maintenance to prevent sewage overflow due to grease build-up. Our seasoned professionals will snake your kitchen stack and de-clog any drains. We will ensure there is a minimal opening for the water to drain.
The technicians will use a unique professional-grade machine that uses metal springs to clear out any blockage. 

After snaking is done, we ensure the kitchen stack has a minimal opening inside for draining water. Then our professional technicians bring professional-grade powerwash equipment to cut the grease.
Our professional powerwash equipment runs will run large amounts of hot water at 3000PSI. This pressure will clear out any grease clogging your sanitary pipes. Return your pipes to "new" condition.
After power washing, we will inspect the pipe with a camera to ensure that the pipe is clear. Don't worry about clogs again. Use your dishwasher and kitchen sink safely without worrying about sewage overflow. Call our trusted POM Plumbing Inc. team today to find out more.
Drain Cleaning Toronto Services
A clogged drain is a big problem. It is uncomfortable and unhygienic. A blocked drain makes our daily life much more difficult. You need a qualified drain cleaning company in Toronto to solve this problem. Let us save you from these worries. Call our company before you undertake any drain cleaning on your own. Our company offers professional drain service in Toronto at reasonable prices and with a quality guarantee of the work done. Our experts are ready to handle a clog of any complexity.
Clogged Drain Repair in Toronto by POM Group
Our company is always at your service if you need a qualified clogged drain plumber. Drains in our homes run daily. Because of the heavy workload, they can get clogged or break. In this situation, you should only try to solve the problem if you have experience and knowledge. It is better to rely on real professionals who can eliminate the problem as efficiently as possible in the shortest possible time. You can order a drain cleaning service at any time from our specialists. We always use only high-quality tools, modern equipment and materials to resolve any plumbing problem quickly.
Why choose us for clogged drain cleanout?
Your kitchen stack is a sanitary/sewage pipe that collects dirty water from the dishwasher and kitchen sink. It sends wastewater to the main drain of the building. This water empties to the city sewage system.
However, grease build-up will cause serious issues. Dumped greasy water in the kitchen sink will cool and harden over time. The building will grow along the pipe walls within seconds.
The solid and sticky grease makes the pipe opening smaller and smaller over time. Eventually, the grease build-up grows so much that wastewater cannot drain.
At this point, you will get a severe kitchen sink back-up (or sanitary back-up). Because the sanitary stack opening is sealed by accumulated grease water, the wastewater cannot escape. Instead, the sewage accumulates inside the pipe.
The level rises until it reaches the top of your kitchen sink. When the wastewater rises, dirty smell sewage rises through your dishwasher and might overflow on the floor. This results in severe damage to your apartment.
The sewage might destroy your neighbors' apartments below, as well. Avoid this terrible nightmare by calling POM Plumbing Inc.
What kind of drains do we clean
Clogged drains in Toronto can happen in every home. Drains are one of the most frequently used plumbing systems in the home. They are the ones that make everyday household tasks – washing the dishes, taking a shower and other everyday chores – easy. But your drains can get clogged at some point, causing many problems. Our experts are ready to clean drains in almost any room:
toilet;
bath;
kitchen;
bathtubs and swimming pools;
basement drains.
All you have to do is tell our staff over the phone where the problem is, and we will solve it.
How to clean a drain yourself
In some situations, a household solution of vinegar and baking soda may be enough to clear a minor blockage, while in others, you can use a plumber's snake. But this method is only sometimes successful. If you need to gain the necessary experience and skills to clean the sewer system, it is best to trust us. Our experts will pay close attention to your sewer system's condition and ensure that the pipes and drains are not damaged during cleaning.
When sewer line cleaning in Toronto is needed: the most common causes of blockages
Clogged drain repair may be needed in a variety of situations. Older houses often have rather worn sewer systems, and the function and quality of the work have deteriorated rapidly over the years. In this situation, it is worth seeking help from professionals. In addition, what we throw down the drain is just as much of a problem. Some wastes may cause a big blockage:
eggshells;
paper towels and toilet paper;
stickers;
medications;
fats and oils.
If you have been recklessly dumping such substances down the drain and caused a blockage, it is worth giving us a call immediately.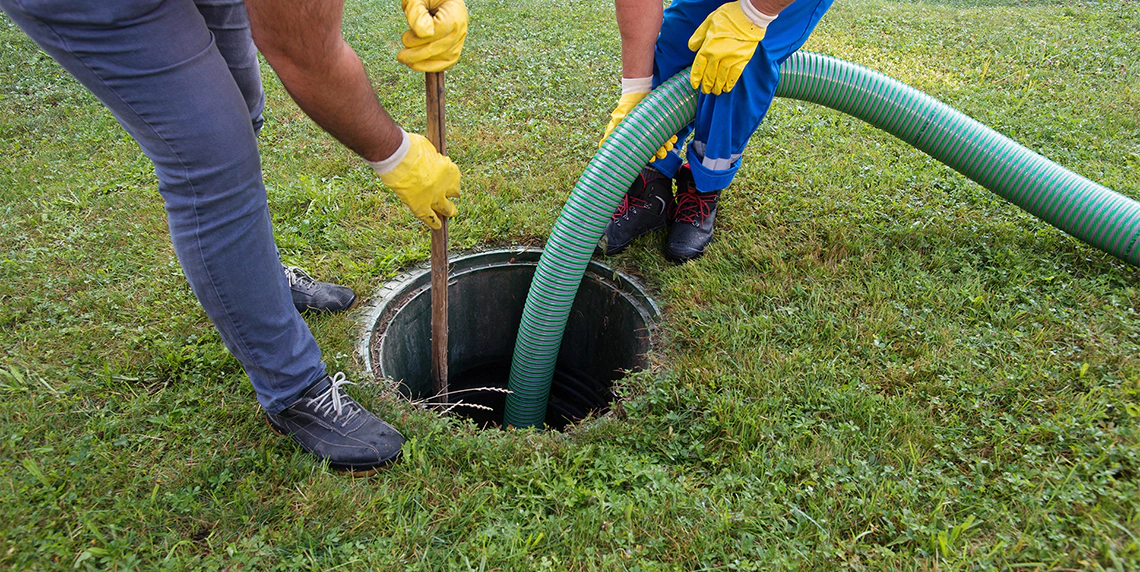 How Our Experts Perform Drain Cleaning
A clogged drain can cause considerable discomfort to many households. Carrying out skilled clogged drain repair in Toronto is always prepared by our experts. The professional plumbers of our company work according to the following scheme:
our manager accepts an application from the client and sends masters to the object;
quickly arrive at the object and conduct a diagnosis of the sewage system;
the plumbers draw up a work plan and agree on it with the client;
then, the sewerage system is cleaned using special tools and equipment;
In some cases, a part or the whole sewage system may have to be replaced;
the client accepts the work and pays for the services provided.
The client's participation in the process could be more extensive. Our staff takes care of everything. You only have to accept the work in the end.
We got drain clogged in the kitchen sink. I found POM Group on google and call them. They said plumber will come within an hour. When he arrived and checked our kitchen sink drain he said that it all rusted out and needs to be replaced. After plumber cleared drain he replaced all necessary parts of drain. Everything was done professional and clean.
I would like to say thank you to POM Group for responding so quick to our problem.

We are pleased to place the first review for the POM Group! We were doing a big project in our house involving basement waterproofing, installation of sump pump and also installation of back water valve on our main line as our neighbors were suffered from sewer back up several years ago and wanted to make sure that our house is protected from all of these disasters. We were asking multiple companies to come to our house and investigate what would be the best solutions for our particular case. When POM Group representative arrived the filling that finally right person is here appeared from very first moment

POM was prompt, courteous and thorough. We would recommend to anyone. We had a backwater valve installed. I called Sunday, got a quote Monday, has the work done the following Monday (including issuing of building permit).

Guarantees and Benefits of our drain cleaning services
Drain pipe cleaning in Toronto is one of the specializations of our company. We have been serving homeowners for several years, and our client base has many people who are completely satisfied with the quality of services provided. We are trusted for the following benefits:
24-hour emergency service;
certified plumbers with years of experience;
clean and transparent cooperation – we always agree with the customer on what we will do;
Warranty on repairs and spare parts.
Our company has been providing qualified plumbing services for over 20 years. Turning to us, you can be confident in the high-quality service at affordable prices.
Order Toronto drain cleaning now – all you have to do is call.
If you need drain cleaning service near you, then everything is simple – you only need to make one call to our company to call a qualified team of plumbers at home. Our manager will take the request and send you a specialist at a convenient time. Take your time seeking help so that the problem does not get worse in the future. Call us now, and you will be assured of expert service!