Mixing Valves Adjustment, Maintenance, and Repair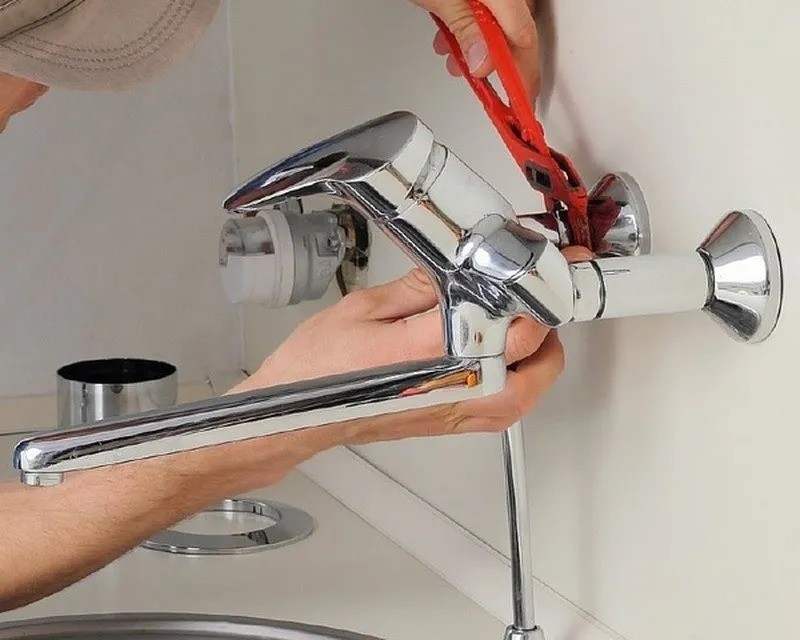 A mixing valve is a shut-off valve that supplies cold and hot water. Even though this element seems quite simple, even with the most careful use the plumbing fixture can fail, leading to many problems. It is not necessary to buy a new device, the mixing valves repair by real professionals will solve this problem.
What mixing valves do we work with
Mixing valve adjustment or valve repair can solve many problems. To get the best quality fix, you need to understand the type of device. Our specialists can carry out mixing valve shower adjustments, and plumbing in the kitchen and bathroom. Mixing valves maintenance may require a variety of models that are installed in systems:
heating;
cooling;
under-floor heating;
potable water supply;
and other places.
Mixing valve adjustment does not take much time. Before we do any work, we carefully inspect the system, determine what kind of work is needed and coordinate all issues with the customer. Mixing valve shower repair will cost much less than installing new equipment. Our specialists can work with plumbing equipment from a variety of brands.
FAQ about adjustment, maintenance and repair of mixing valves
We got drain clogged in the kitchen sink. I found POM Group on google and call them. They said plumber will come within an hour. When he arrived and checked our kitchen sink drain he said that it all rusted out and needs to be replaced. After plumber cleared drain he replaced all necessary parts of drain. Everything was done professional and clean.
I would like to say thank you to POM Group for responding so quick to our problem.

We are pleased to place the first review for the POM Group! We were doing a big project in our house involving basement waterproofing, installation of sump pump and also installation of back water valve on our main line as our neighbors were suffered from sewer back up several years ago and wanted to make sure that our house is protected from all of these disasters. We were asking multiple companies to come to our house and investigate what would be the best solutions for our particular case. When POM Group representative arrived the filling that finally right person is here appeared from very first moment

POM was prompt, courteous and thorough. We would recommend to anyone. We had a backwater valve installed. I called Sunday, got a quote Monday, has the work done the following Monday (including issuing of building permit).

Professional mixing valve shower repair at a reasonable price
Plumbing fixtures, particularly mixing valves, need periodic maintenance and repair work so that everyone is comfortable using warm water. If you need professional mixing valve maintenance or quality repair, you can always turn to the masters of our company. To each of our clients, we guarantee:
professional approach;
the use of quality components;
efficiency;
reasonable prices.
Mixing valve shower repair is carried out by the approved regulations. We quickly solve the issue of leaks, constant dripping from the faucet, poor pressure, etc., so you can comfortably use heated water from the boiler.
It doesn't matter what you need: mixing valve shower adjustment, performance restoration, backflow preventer testing Toronto, and more – our specialists are ready to solve any issue. To get expert help, you need to contact us at our contact phone numbers.