Emergency Plumbing Services in Toronto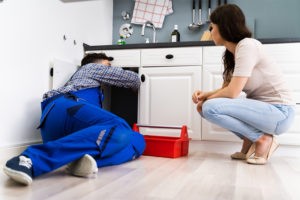 In the past, we used to use mechanical systems, which, in the operation process, today are massively out of order. Our plumbers are here to help you fix it. Our 24-hour emergency plumbing service is available throughout the Toronto area, helping you around the clock. If a hydronic plumbing repair is urgently needed, call us, and we'll send a technician right away. The list of services includes:
Waterproofing.
Inspection, leak detection, and repair.
Drain cleaning.
Installing plumbing.
Plumbing installation.
Design drawings.
Toronto emergency plumbing service provides a warranty on the work done, as well as conducts a plumbing inspection with an inspector, drawing up the necessary documents.
24-hour emergency plumbing service: Same day plumber in Toronto
We guarantee complete restoration of the mechanical system, as well as offer to conclude a service contract for the timely detection of malfunctions. This offer is beneficial to businesses, offices, hotels, and other organizations. Plumbing emergency service 24 hours adapts to the client, trying to offer favorable conditions of cooperation. With us, you will stop worrying about problems caused by a mechanical system malfunction. The service program includes:
Flushing the kitchen drain.
Sewer cleaning.
Repair and adjustment of the system.
Checking the functionality of the faucets.
Diagnosis of hydraulic systems.
Repair and inspection of VFDs.
Conduct regular maintenance.
And other types of services, about which you can learn in detail from the manager of the company. Emergency plumbing service Toronto has developed a convenient interface for the website, where users can read the price list and leave a request to call a specialist. Be sure to specify the arisen problem, so that the master can take the tool and a spare part for repair.
FAQ about emergency plumbing services in toronto
We got drain clogged in the kitchen sink. I found POM Group on google and call them. They said plumber will come within an hour. When he arrived and checked our kitchen sink drain he said that it all rusted out and needs to be replaced. After plumber cleared drain he replaced all necessary parts of drain. Everything was done professional and clean.
I would like to say thank you to POM Group for responding so quick to our problem.

We are pleased to place the first review for the POM Group! We were doing a big project in our house involving basement waterproofing, installation of sump pump and also installation of back water valve on our main line as our neighbors were suffered from sewer back up several years ago and wanted to make sure that our house is protected from all of these disasters. We were asking multiple companies to come to our house and investigate what would be the best solutions for our particular case. When POM Group representative arrived the filling that finally right person is here appeared from very first moment

POM was prompt, courteous and thorough. We would recommend to anyone. We had a backwater valve installed. I called Sunday, got a quote Monday, has the work done the following Monday (including issuing of building permit).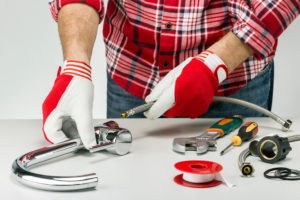 Emergency pumping and plumbing services in Toronto from POM Group
The company's goal is to provide the customer with quality services at affordable prices. Continuous service improvement has allowed the company to gain a good reputation and attract new customers. Every day we receive numerous requests from different areas, which we successfully close and receive feedback from satisfied customers. Cooperating with us is beneficial to both legal entities and individuals. Emergency plumbing repair service is number one choice for responsible clients.
If you need help, our same day plumber in Toronto will come to your aid no matter what time of day!