Vaughan Plumbing Service by POM Group
Reliable and Fast Plumbing Services
Here at POM Plumbing Group, we comprehend that plumbing problems can surface unexpectedly, which is why we offer prompt emergency services to our clients.
Our crew of certified and insured plumbers has been catering to the Vaughn region for a considerable time, rendering exceptional services to both domestic and commercial customers.
Whether it's resolving dripping faucets and other plumbing predicaments or setting up fresh plumbing systems, we possess the proficiency and knowledge to tackle any project. Our dedication to delivering utmost customer contentment and cost-effective pricing has resulted in a devoted client community.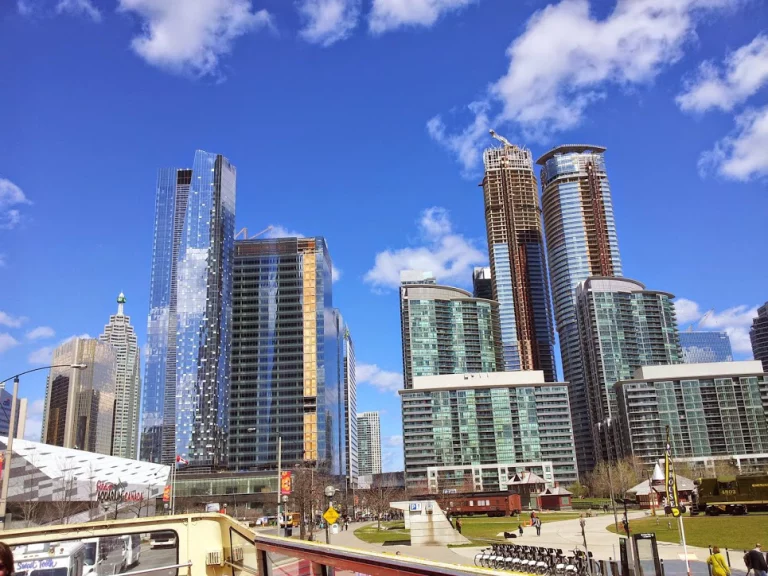 Fast and Reliable
Plumbing Services
Why Choose Us as Plumbing Contractors in Vaughan?
Top-Notch Plumbing Solutions in Vaughan
If you require plumbing services in Vaughan, you need a reliable company that can provide expert solutions, whether it's an emergency repair or regular maintenance. POM Plumbing Group offers a broad range of plumbing services that cater to both residential and commercial clients.
Our skilled team of licensed and insured plumbers has been delivering top-notch plumbing services in Vaughan for several years, developing a reputation for excellent workmanship and exceptional customer support. 
Plumbing services we provide:
Plumbing repairs: our team of plumbing experts can handle any plumbing repairs, ranging from fixing leaky faucets to mending broken sewer lines. We use the latest tools and techniques to identify and resolve issues swiftly and efficiently.
Drain cleaning: blocked drains can be a significant inconvenience, but our proficient plumbers can promptly and effectively clear any blockage, restoring your plumbing system to full functionality.
Water heater services: if your water heater is malfunctioning or requires replacement, we can assist. Our skilled plumbers can repair or replace your water heater, ensuring that you have hot water when you need it.
New plumbing installations: whether you're constructing a new residence or renovating an existing one, our team of plumbing specialists can install a new plumbing system that satisfies your specific requirements.
At POM Plumbing Group, we are dedicated to providing our customers with the highest level of expertise and service. We use only the best quality materials and equipment to ensure that your plumbing system is functioning at optimal performance.
If you're seeking a plumbing company in Vaughan, reach out to POM Plumbing Group without hesitation. Our proficient plumbers are available from Monday to Saturday, 8:00 – 18:00, to handle any plumbing emergency, and we provide competitive pricing and exceptional customer support. Schedule an appointment today to experience the POM.
FAQ about Plumbing in Vaughan
Testimonials about POM Plumbing Group
I had a major plumbing issue in my old house, and this plumbing service came to my rescue in Vaughan. Their plumber was quick to diagnose the problem and fixed it efficiently. Now my plumbing is working perfectly! Thanks, to the whole team for the excellent service!

"Second time hiring them, and they didn't disappoint. Punctual, skilled, and their plumbing solutions are reliable. I'm sticking with this company for all my plumbing needs! 👍

I had a leaky faucet that was causing a headache. I contacted this plumbing service, and they sent over a plumber. He was a true expert and knew exactly what to do. The leak was fixed in no time, and he even checked the other faucets to ensure everything was in order. Top-notch plumbing services in Vaughan! Highly recommend!

I had a plumbing emergency at an odd hour, but this plumbing service didn't disappoint. Their plumber was prompt and professional. I was relieved and grateful for the timely response!!!

I recently renovated my bathroom and needed a plumber. This plumbing service in Vaughan was recommended to me, and I'm glad I chose them. Their plumber did an excellent job with the installation. He was meticulous and left everything tidy. Thanks, for the great work!

I had a persistent drain blockage that other plumbers couldn't fix, but then I found this plumbing service. Their plumber was a true problem solver. He used advanced tools to clear the clog, and now my drain works perfectly!

Basement waterproofing is a crucial investment in maintaining the structural integrity of your home. Ensuring its longevity is equally important. Let's delve into the factors
Read More »
Chemical drain cleaners have become a popular choice for homeowners dealing with clogged drains. These powerful agents offer a quick and seemingly easy solution to
Read More »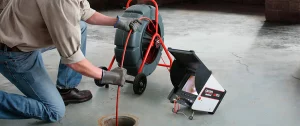 Sewer line issues are often out of sight, out of mind until they become major problems. Homeowners and property managers are increasingly turning to innovative
Read More »