Hot and Cold-Water Pressure Investigation and Repair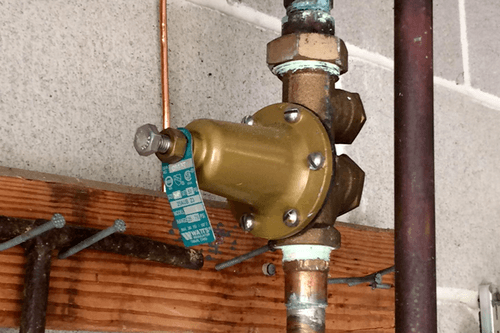 The water supply system throughout the country works the same way. The cold water comes from the city into the pipeline distribution system, passing through the boiler. It is heated and then runs hot from the tap. Pressure is created so that the head of the jet is balanced. A mixer is provided to regulate the temperature of the head, in which hot water flows through one pipe and cold water through the other. If there is a low water pressure issue, you need to call a specialist, because the pressure problem can be a clogged pipe, a burst pipe, or equipment failure. To notice problems in the system is not difficult:
From the faucet comes only hot or cold stream.
Variations in water temperature are observed.
The tank of a toilet bowl is filled with boiling water.
Low water pressure after plumbing repair.
There is only cold running from the faucet.
 The main causes of low water pressure
Low water pressure can occur for a variety of reasons. Still, some of these causes you may be able to identify on your own. For example, when you see low pressure at all water points in your house or apartment, you should first ask your neighbours if the same thing is happening to them. And if so, it means that there is a breakdown somewhere nearby, and all you need to do is wait for the end of the repair work. But suppose such a problem exists only in your house or in one of the plumbing points, for example, a bathroom sink water pressure low. In that case, it is already a local problem. One of the most trivial and common causes is a clogged aerator mesh. In this case, you can clean it yourself. But when you have a hot water pressure issue only or cleaning the aerator does not help. It is already a severe problem, and you will need professional help. Among the most common causes of falling water pressure are:
clogged water pipes;
clogging of the coarse water filter;
Malfunction of plumbing and household appliances or equipment (faucets, water heaters, shut-off valve and so on).
Our company will easily, quickly and inexpensively solve any problem with low water pressure.
What kind of water pressure tests do our specialists do?
To resume a standard supply of water to your home, our experts first identify the root cause of low pressure (check the condition of the pipes, all kinds of filters, plumbing and appliances). First, we check if the aerators in faucets are clogged, as well as filters of water purification systems and inside water heaters. After that, we check if the shut-off and drain valves are working correctly, and then we check if the appliances and equipment involved in your water supply system are working correctly. If the cause of the water pressure drop is a faulty device – we repair it or replace it entirely. If your home has old water pipes, they are most likely clogged with mineral deposits and rust. In that case, we replace the pipes with newer ones (plastic or stainless steel). In the harsh Canadian climate, there may be another reason for low water pressure – freezing water pipes. In this case, we produce their heating and additional insulation.
We got drain clogged in the kitchen sink. I found POM Group on google and call them. They said plumber will come within an hour. When he arrived and checked our kitchen sink drain he said that it all rusted out and needs to be replaced. After plumber cleared drain he replaced all necessary parts of drain. Everything was done professional and clean.
I would like to say thank you to POM Group for responding so quick to our problem.

We are pleased to place the first review for the POM Group! We were doing a big project in our house involving basement waterproofing, installation of sump pump and also installation of back water valve on our main line as our neighbors were suffered from sewer back up several years ago and wanted to make sure that our house is protected from all of these disasters. We were asking multiple companies to come to our house and investigate what would be the best solutions for our particular case. When POM Group representative arrived the filling that finally right person is here appeared from very first moment

POM was prompt, courteous and thorough. We would recommend to anyone. We had a backwater valve installed. I called Sunday, got a quote Monday, has the work done the following Monday (including issuing of building permit).

Why is it worth contacting us to solve hot or cold water pressure problems?
Problems with water pressure can be of a different nature, so it is necessary to contact professionals. Our company conducts water pressure investigations, eliminates the cause of the failure, and conducts diagnostics of the entire system. The team consists of professionals capable of solving the most complex problems. After receiving the request, the master will come to the address the same day and resume the water supply. If you need water pressure regulator repair, pipe diagnostics, heater repair, or pipe cleaning, contact our company now!